Are you in the market for a new laptop and considering Dell? You've come to the right place! Dell is known for producing high-quality, reliable laptops with impressive specs and features. But with so many options available, it can be overwhelming to choose the right one. Don't worry we've got you covered.
In this blog post, we'll cover everything you need to know about Dell laptops. From which type of laptop is right for your needs, to the best models on the market in 2023, and how to choose the perfect one for you. So sit back, relax, and let's dive into the world of Dell laptops.
Table of Contents
What type of Dell laptop is right for you?
When it comes to choosing the right Dell laptop for your needs, there are several factors you should consider. First and foremost, think about what you'll be using your laptop for. If you're a gamer or graphic designer, a high-performance gaming laptop with dedicated graphics may be best. However, if you just need something for everyday use like browsing the web and checking email, then a mid-range model will suffice.

Do you need a large screen for work or entertainment? Or do you prioritize portability over screen real estate? Dell offers laptops in various sizes from 11 inches up to 17 inches so it's important to find one that suits your lifestyle.

If battery life matters most, then opt for an ultrabook or Chromebook as they typically have longer battery lives than traditional laptops. On the other hand, if storage space is more important than mobility then go for larger models which generally come equipped with plenty of hard drive space.
Dell laptops: specs and features
Dell laptops are known for their top-notch specs and features that cater to the different needs of users, whether it's for personal or professional use. One of the most important things to look at when considering a Dell laptop is its processor. Dell offers Intel Core i3, i5, and i7 processors that provide fast and efficient performance.
Some models offer touchscreen displays while others have anti-glare properties which make them ideal for outdoor use. The graphics card is also essential if you're looking to do some gaming or video editing on your Dell laptop.

Battery life is another feature worth checking out as it affects how long you can work on your device without needing a power source. Many Dell laptops come with extended battery life options which allow you to work longer hours without worrying about running out of juice.

Other notable features include storage capacity, RAM size, connectivity options such as Ethernet ports or Wi-Fi capabilities among many other factors that vary by model.
The best Dell laptops for 2023
Dell is a well-known brand in the world of laptops, and they have a variety of models that cater to different needs. Here are some of the best Dell laptops for 2023:
First on our list is the Dell XPS 13, which has been praised for its sleek design and impressive performance. With its InfinityEdge display and long battery life, this laptop is perfect for both work and play.
Next up is the Dell Inspiron 15 3000 Series, which provides excellent value for money. This budget-friendly laptop offers decent specs such as an Intel Core i5 processor and a full HD display.
For those who need a powerful machine that can handle heavy-duty tasks like video editing or gaming, there's the Dell G5 15 SE. Equipped with AMD Ryzen processors and Radeon RX graphics cards, this laptop delivers exceptional performance without breaking the bank.
If you're looking for something more portable, consider the Dell Latitude 7400 2-in-1. Its slim body makes it easy to carry around while still offering robust features such as facial recognition technology.
When it comes to choosing a new laptop from Dell in 2023, consider your unique needs carefully before making any decisions.
How to choose the right Dell laptop?
When it comes to choosing the right Dell laptop, there are several factors you need to consider.
Consider your budget and what you will be using the laptop for. Are you a student who needs a reliable machine for taking notes and writing papers? Or are you a gamer or graphic designer who needs high-performance specs?
Next, think about the size and weight of the laptop. If you plan on carrying it around frequently or traveling with it, you may want to consider a smaller and lighter option.
Another important factor is battery life. If you need your laptop to last all day without being plugged in, make sure to choose an option with good battery life.
Consider the display quality as well. Do you need a high-resolution screen for photo editing or video watching? Or will a standard HD display suffice?
Make sure to read reviews from other users before making your final decision. This can give insight into any potential issues or limitations that may not be apparent from just looking at specs alone.
By keeping these factors in mind when choosing your Dell laptop, you'll be able to find one that meets both your needs and budget requirements.
Dell laptop reviews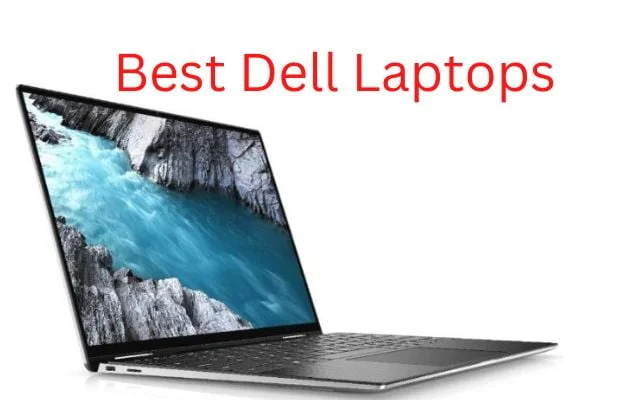 Dell laptops are some of the most popular devices on the market, but it can still be tough to choose which one is right for you. That's where reviews come in handy. By reading Dell laptop reviews, you can get a sense of what real users think about these machines and how they perform in different situations.

One thing to keep in mind when reading Dell laptop reviews is that everyone's experience will be different. Some people might love a certain model while others hate it – so take any individual review with a grain of salt. However, if you start to see consistent themes or issues across multiple reviews, that could be an indication that there's something worth paying attention to.

When looking at Dell laptop reviews, pay attention to things like battery life, performance speed, screen quality and keyboard comfort. These are all factors that can play into whether or not a particular model is right for your needs.

Don't forget to check out professional tech websites' opinions as well as user feedbacks from online stores such as Amazon.com. The combination of both perspectives should give you enough information and insights about each device before making any purchasing decisions.
Conclusion
Dell laptops offer a wide range of options for various needs and budgets. Whether you're looking for a high-performance laptop or one that's more affordable, there's a Dell laptop out there to suit your requirements.

When choosing the right Dell laptop, it's important to consider factors such as processing power, storage capacity, battery life, display quality and size, portability and price. By taking these factors into account along with your specific needs in terms of usage and budget, you can narrow down your choices to find the perfect fit.