Are you worried about your child's online activities or suspecting your partner of cheating? Then mSpy might be the solution for you. This powerful mobile monitoring software allows you to track someone's phone and keep an eye on their internet usage, messaging apps, calls, location, and more – all without them knowing. In this article, we'll give you everything you need to know about mSpy: how it works, its benefits, how to use it effectively, and even some alternatives. Read on to find out why mSpy is the ultimate spy tool!
Table of Contents
What is mSpy?
mSpy is a powerful and innovative mobile monitoring software that enables you to monitor someone's phone without their knowledge. It was designed with the aim of helping parents keep their children safe online or giving employers an insight into employee activities on company-owned devices.

The app works by installing it on the target device, which can be done remotely in some cases. Once installed, mSpy collects data from the device and sends it to your control panel where you can access it via a web browser.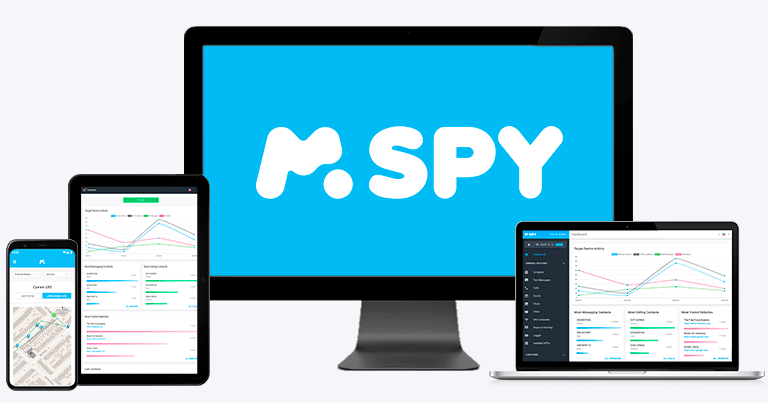 With mSpy, you can track various aspects of someone's phone usage such as internet activity, messaging apps like WhatsApp and Snapchat, calls and text messages, GPS location tracking, social media activity, among others.

mSpy is compatible with both Android and iOS devices making it accessible for everyone regardless of the type of smartphone they use. Additionally, its user-friendly interface makes it easy to navigate even for people who aren't tech-savvy.

MSpy is a comprehensive monitoring solution that provides real-time information on phone usage so that you always know what your loved ones or employees are up to.
How does mSpy work?
mSpy works by allowing you to monitor various activities on a device remotely, without the user's knowledge. The app is installed on the target device and runs silently in the background.

Once installed, mSpy can track all phone calls made or received on the device, as well as text messages and social media activity. It can also monitor web browsing history, GPS location data, and even record keystrokes.

All of this information is then sent to your online dashboard where you can access it from anywhere with an internet connection. This makes it easy for parents to keep tabs on their children's activities or employers to ensure that company-provided devices are being used appropriately.

One of the benefits of mSpy is that it operates stealthily so users won't know they're being monitored. Additionally, it offers advanced features such as geofencing which lets you set up virtual boundaries around specific locations and receive alerts when those areas are breached.

MSpy provides a comprehensive solution for monitoring mobile devices discreetly and efficiently.
What are the benefits of using mSpy?
Using mSpy comes with a range of benefits that make it one of the most popular phone monitoring apps on the market. Firstly, mSpy allows you to monitor your child's or employee's phone activity remotely without them knowing, giving you peace of mind and ensuring their safety.

Secondly, mSpy provides access to a wide range of data such as call logs, text messages, social media activity and GPS location which can be used for various purposes including keeping an eye on your child's online behavior or tracking an employee's movements during work hours.

Thirdly, with its user-friendly interface and easy installation process, even those who are not tech-savvy can use it with ease. Furthermore, mSpy also offers 24/7 customer support to ensure any queries or issues are resolved in a timely manner.

In summary, using mSpy has numerous benefits including remote monitoring capabilities for increased safety and access to a wide range of data for various purposes. Its user-friendly interface and exceptional customer service make it stand out among other phone monitoring apps available today.
How to use mSpy
Using mSpy is a straightforward process, but it's crucial to follow the instructions precisely. Firstly, you need to sign up for an account and choose a subscription plan that suits your needs. Once you've made payment, you'll receive an email with login details and installation instructions.

To install mSpy on the target device, access the link provided in the email from the device itself. Download and install the app following all directions carefully. After installation is complete, hide or delete all traces of mSpy on the target phone.
You can remotely monitor activity on any web browser by logging into your account dashboard online through any internet-connected device such as a computer or smartphone.

The dashboard provides a range of features including call monitoring (incoming/outgoing), text message monitoring (including deleted messages), GPS location tracking, social media monitoring (Facebook/WhatsApp/Snapchat/Viber) among other functionalities.

It's essential to note that while using mSpy may be legal when used ethically i.e., parental control purposes; however, it could lead to privacy violation if done without consent.
MSpy Alternatives
If you are looking for an alternative to mSpy, there are several options available in the market. Here are some of the best alternatives to mSpy:
1. FlexiSPY:
This is a popular monitoring app that offers advanced features like call interception and ambient recording.
2. Highster Mobile:
This app allows you to monitor all activities on the target device including calls, texts, and social media.
3. Hoverwatch:
With this app, you can track GPS location and record calls and messages remotely.
4. TheTruthSpy:
This app provides real-time tracking of phone calls, SMS, social media activity and GPS location.
5. Spyzie:
It offers features like keylogging, call recording, screen capture and geo-fencing.

When choosing an alternative to mSpy or any other monitoring software, it's important to consider your needs as well as your budget. Be sure to read reviews from verified users before making your final decision on which program will work best for you.
Conclusion
MSpy is an incredibly useful tool for parents and employers alike. With its advanced monitoring features, it provides peace of mind knowing that your loved ones or employees are safe and productive. The app's user-friendly interface makes it easy to use even for those who aren't tech-savvy.

There are also alternative apps like FlexiSPY, Hoverwatch, and Highster Mobile that offer similar features but with varying prices and capabilities. It's important to do thorough research before choosing the right app for you.

MSpy is a reliable choice for anyone looking to monitor their children or employees' activities on their smartphones discreetly. With its wide range of features and compatibility with both Android and iOS devices, mSpy proves itself as one of the best mobile phone monitoring software available in the market today.