Are you tired of the traditional ways of investing? Do you want to explore new and innovative investment opportunities that can help diversify your portfolio? Look no further than EquityMultiple, the next generation of investing. With its cutting-edge technology and experienced team, EquityMultiple offers investors access to commercial real estate deals with low minimum investments. 
In this blog post, we'll dive into what EquityMultiple is all about, how it works, and why now is the time to invest with them. So sit back, relax, and let's discover how EquityMultiple can take your investment game to the next level.
Table of Contents
What is EquityMultiple?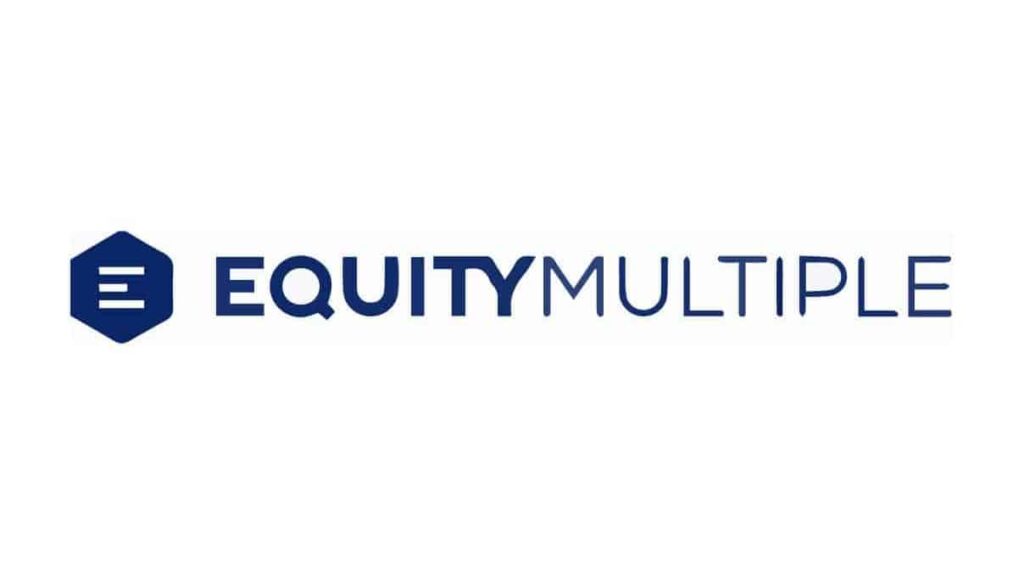 EquityMultiple is a fintech platform that serves as an online marketplace for real estate investing. The company offers investors the opportunity to invest in commercial real estate properties with minimum investments as low as $10,000. EquityMultiple prides itself on its rigorous underwriting process and experienced team of investment professionals who carefully vet each deal before it's presented to potential investors.

Their approach to real estate investing is unique because they work directly with sponsors, or property owners and operators, to provide financing solutions for their projects. This allows sponsors to access capital quickly and efficiently while also offering investors the ability to gain exposure in high-quality commercial real estate deals.

EquityMultiple utilizes innovative technology which provides users with a seamless and user-friendly experience allowing them access to investment opportunities from anywhere in the world. With over $1 billion of total transaction volume since their inception in 2015, EquityMultiple has become an industry leader providing investors with diversified investment options outside of traditional stocks and bonds.
How does EquityMultiple work?
EquityMultiple is a real estate investment platform that connects investors with commercial real estate opportunities. The platform allows accredited investors to invest in private equity deals involving properties such as multifamily apartments, office buildings, and industrial spaces.

To get started with EquityMultiple, users must first create an account and complete the necessary accreditation process. Once approved, they can browse available investment opportunities on the platform and select those that align with their interests and financial goals.

Investments are typically structured as limited liability companies (LLCs) or partnerships. Investors become members of these entities alongside other investors and a sponsor or operator who manages the property itself. As an investor in one of these entities, you have ownership in the underlying asset without having to manage it directly.

EquityMultiple earns money by charging fees for its services, which include due diligence on potential investments, ongoing management of LLCs or partnerships formed through its site, and providing access to high-quality investment opportunities across multiple markets.

EquityMultiple offers a streamlined approach to investing in commercial real estate with lower minimum investments than traditional methods like direct purchases or REITs.
How to get started with EquityMultiple?
Getting started with EquityMultiple is easy and straightforward. The first step is to create an account on their website, and the process takes only a few minutes. Once registered, you can browse through different investment opportunities that are listed on the platform.

Before investing, it's important to do your due diligence by reviewing each project's details thoroughly. You should also take into consideration factors such as risk level, expected returns, and investment minimums.

Once you've selected an investment opportunity that meets your criteria, you can proceed to invest in the project using a variety of funding options including bank transfers or wire transfers from your personal or business account. EquityMultiple provides investors with real-time updates about their investments via an online dashboard where they can track performance metrics such as cash flow distribution schedules and property valuations.

Investing with EquityMultiple not only allows you access to high-quality commercial real estate projects but also offers diversification benefits for your portfolio. With low minimum investments required for each deal, it's possible to build a well-diversified portfolio even if you have limited funds available for investing.
The benefits of investing with EquityMultiple
Investing with EquityMultiple comes with numerous benefits that make it an attractive option for investors looking to diversify their portfolio.
One of the main advantages of investing with EquityMultiple is access to a wide range of investment opportunities in commercial real estate properties. This allows investors to choose from a variety of projects and invest in those that align with their financial goals.
EquityMultiple also offers transparency, which is essential when investing your hard-earned money. The platform provides detailed information about each investment opportunity, including property details, projected returns, and risk assessments. This helps investors make informed decisions and reduces the chances of unexpected losses.
Another benefit of investing with EquityMultiple is its low minimum investments requirements. Investors can start by investing as little as $5,000 per project, making it an accessible option for both novice and experienced investors.
EquityMultiple's automated online platform also enables hassle-free management of investments. Investors can monitor their portfolios easily through the platform's dashboard without having to worry about time-consuming administrative tasks.
EquityMultiple's commitment towards providing quality investment opportunities coupled with its transparent approach makes it an excellent choice for anyone looking to expand their investment portfolio in commercial real estate properties while minimizing risks associated with traditional investments like stocks or bonds.
Why now is the time to invest with EquityMultiple?
Now is the perfect time to start investing with EquityMultiple. With a volatile stock market and low-interest rates, finding stable investment opportunities can be difficult. EquityMultiple provides investors with access to commercial real estate investments that offer higher potential returns than traditional investments.

Additionally, interest rates are expected to remain low for the foreseeable future, making it an opportune time for investors to consider alternative investments like real estate through EquityMultiple. The company offers a variety of investment options in different asset classes and locations across the United States.

EquityMultiple also provides transparency throughout the entire investment process. Investors have access to detailed information about each property and can track their investment performance online in real-time.

By diversifying your portfolio with real estate investments through EquityMultiple, you can reduce risk while still achieving strong returns. Commercial real estate has historically outperformed other asset classes during times of economic uncertainty or recession.

Now is an ideal time for investors to consider adding commercial real estate investments through EquityMultiple as part of their overall strategy for building long-term wealth.
Conclusion
To sum it up, EquityMultiple is a great platform for investors who are looking to diversify their portfolio with real estate investments. The platform offers transparency, flexibility, and access to high-quality deals that were previously only available to institutional investors.

EquityMultiple provides investors with the necessary tools and resources they need to make informed decisions about their investment strategy. With its innovative approach and commitment to investor success, EquityMultiple is poised to become a leader in the next generation of investing.