The world of gambling has always been fascinating and exciting, with millions of people around the globe participating in different forms of gambling. However, with the advent of technology, the gambling industry has undergone a significant transformation. Online casinos and betting sites have become increasingly popular over the years, changing how we gamble forever. Today, we will explore how technology has shaped the online gambling market – from its inception to current trends – as well as examine both benefits and risks associated with this new form of entertainment. So sit back, grab a cuppa and let's delve into this thrilling topic!
Table of Contents
The role of technology in the online gambling industry
Technology has played a significant role in the growth of the online gambling industry. In recent years, advancements in technology have led to an increase in the number of people participating in online gambling worldwide. The use of mobile devices such as smartphones and tablets has made it possible for players to access their favourite games from anywhere at any time.

Moreover, developments in software and internet speeds have led to more immersive experiences for players. Online casinos now offer live dealer games, where real dealers conduct games through video streaming technologies, bringing a sense of realism to virtual environments.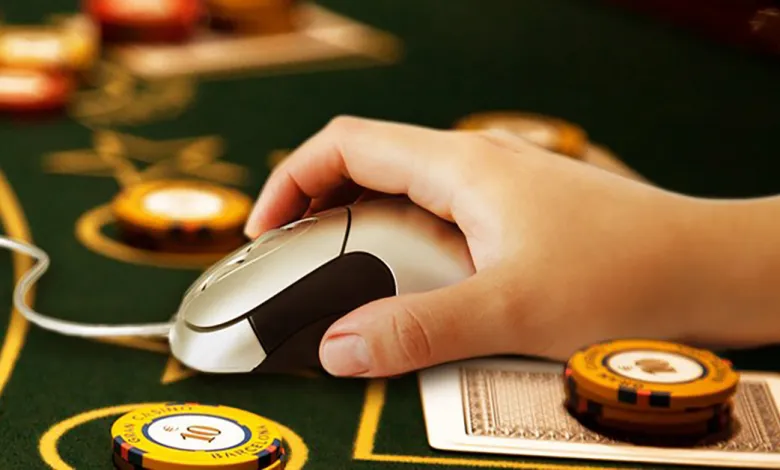 Another major impact that technology has had on the online gambling industry is its ability to personalize user experience. With data analytics tools used by operators nowadays, they can analyze player behaviour and offer personalized game recommendations or bonuses based on individual preferences.

Technology has revolutionized how we gamble by making it more accessible and personalised than ever before. However, with these benefits come risks that should be taken into consideration like addiction or overspending so it's important always play responsibly when enjoying this new form of entertainment.
The different types of online gambling
Online gambling offers a wide range of gaming options, and each type of online gambling caters to different players. The most popular types include online casinos, sports betting, poker rooms, bingo halls, and lotteries.

Online casinos allow players to play traditional casino games like blackjack, roulette and slots from the comfort of their own home. Sports betting websites offer a variety of sports events that players can wager on including football matches or horse racing. Poker rooms allow players to compete against one another in real-time for cash prizes.

Bingo halls have evolved into an online format where you can win jackpots by playing virtual bingo cards while chatting with other players across the world. Online lottery sites offer access to lotto draws worldwide – meaning people who were once restricted by geography now have access to international lotteries with big jackpots.

In summary, there are many different types of online gambling available depending on what a player is interested in. With so much variety at our fingertips today thanks to technology advancements it's easier than ever before for anyone looking for excitement or entertainment anytime they want!
The benefits of online gambling
Online gambling has become increasingly popular in recent years, thanks to the many benefits it offers. One of the most significant advantages is convenience. With online gambling, players can access their favorite games from anywhere and at any time, without having to leave their homes or travel long distances.

In addition, online gambling often provides a wider range of games than traditional casinos. Players can choose from various slots and table games with different themes, rules, and betting limits to suit their preferences.

Another benefit of online gambling is that it allows players to take advantage of bonuses and promotions offered by gaming sites. These incentives include welcome bonuses for new players and loyalty rewards for regular customers.

Furthermore, playing online means that you don't have to worry about distractions or crowds as you would in a physical casino. You can focus on your game without interference from other people or loud music.

Finally yet importantly, responsible gaming measures are much easier to implement when playing at an online casino than in brick-and-mortar establishments where temptation could be found everywhere around the corner.
The risks of online gambling
Online gambling has its share of risks that players should be aware of before they start playing. One major risk is the potential for addiction. The ease and accessibility of online gambling can make it easy for individuals to develop a problem without even realizing it.

Another risk involves the lack of regulation in some jurisdictions, which could lead to fraudulent practices or unfair games. Players need to do their research and ensure that they are playing on reputable sites with proper licenses.

Online gambling also carries financial risks such as losing money due to poor decision-making or unforeseen circumstances like technical glitches or internet connectivity issues during gameplay.

Players must set limits on their spending and time spent playing online games, as well as have a clear understanding of the terms and conditions before signing up for any platform.

There's always a cybersecurity risk when playing online. Hackers can potentially gain access to personal information if you don't take appropriate security measures while gaming online.

Although these risks may seem daunting at first glance, being educated about them will help reduce your chances of encountering them while enjoying your favorite games from the comfort of your own home.
The future of online gambling
The future of online gambling is exciting and full of possibilities. With the advancements in technology, we can expect to see even more immersive and interactive gaming experiences that will rival those found in brick-and-mortar casinos.

One trend that is expected to continue is the rise of mobile gambling. As more people use their phones as their primary device for accessing online content, it makes sense that they would also use them for playing casino games. Mobile apps are becoming increasingly sophisticated and user-friendly, allowing players to enjoy a seamless experience on-the-go.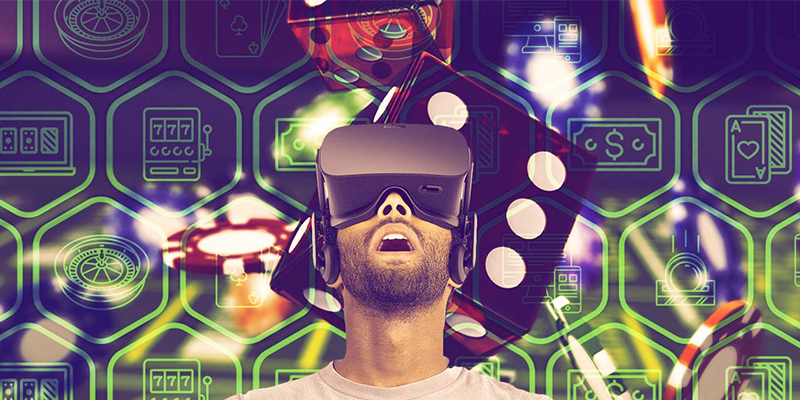 Another area where we may see growth is in virtual reality (VR) gambling. Imagine being able to step into a virtual casino, walk around the floor and play your favorite games with other players from around the world – all without leaving your living room! While VR technology still has some way to go before it becomes mainstream, it's an area worth watching closely.

There's no doubt that data analytics will continue to shape the industry. Online operators have access to vast amounts of information about player behavior and preferences – which they can leverage to create personalized gaming experiences tailored specifically towards individual players.

There's plenty of reason for optimism when it comes to the future of online gambling. The industry is constantly evolving and adapting – driven by technological innovation and changing consumer habits – which means there's always something new just around the corner!
Conclusion
Technology has played a significant role in shaping the online gambling market. It has enabled the industry to innovate and provide players with more engaging and convenient ways to gamble. From mobile gaming to live casino games, technology has revolutionized every aspect of online gambling.

However, as much as there are benefits to online gambling, it's important for players to be aware of the risks involved. Addiction is a real threat, and it's crucial that individuals approach online gambling responsibly.

As we look into the future of online gambling, advancements in technology will continue to shape this ever-growing industry. We can expect more personalized experiences for players through artificial intelligence and virtual reality technologies.

The role of technology in the online gambling market cannot be overlooked or underestimated. It has transformed how people gamble and is set to continue doing so in years to come.