Are you looking to invest in the stock market and wondering where to start? Tata Power, one of India's leading power generation companies, could be a potential investment opportunity for you. With its strong market presence and commitment towards renewable energy, investing in Tata Power shares can seem like an attractive option. But before making any financial decisions, it's important to understand what exactly Tata Power is and whether or not investing in their shares is right for you.
In this blog post, we'll explore everything you need to know about Tata Power shares from what they are and how to buy them, to whether or not holding onto them would be a wise move. So let's dive into the world of Tata Power Shares.
Table of Contents
What is Tata Power?
Tata Power is one of India's leading power generation companies, established in 1915. The company produces electricity from various sources including coal, gas, hydro and wind energy. With a total installed capacity of over 10,700 MW across India, Tata Power is committed to providing reliable and affordable energy to consumers.

Apart from conventional power generation methods, Tata Power has also been investing heavily in renewable energy sources such as solar and wind power. As part of its commitment towards sustainability and reducing carbon emissions, the company plans to increase its renewable energy portfolio to 30-40% by 2025.
In addition to power generation, Tata Power also offers transmission and distribution services across several states in India. The company has entered into joint ventures with other organizations for developing new projects such as electric vehicle charging infrastructure.

Tata Power is a well-established player in the Indian power sector with a diverse range of operations spanning both conventional and renewable forms of energy production.
What are Tata Power shares?
Tata Power shares are stocks that represent ownership in Tata Power, one of India's largest integrated power companies. As a shareholder of the company, you will have a stake in the business and may be entitled to certain benefits such as dividends.

Investing in Tata Power shares can be an attractive option for those looking to enter the Indian energy sector. The company has a diverse portfolio of businesses including thermal and renewable power generation, transmission and distribution, oil and gas exploration, and coal mining.'
In recent years, Tata Power has made significant strides towards increasing its renewable energy capacity with investments in wind and solar projects. This shift towards sustainable energy is aligned with global efforts to reduce carbon emissions and combat climate change.

Tata Power shares are publicly traded on the National Stock Exchange (NSE) and Bombay Stock Exchange (BSE). Investors can monitor the performance of these shares through financial news outlets or by using online trading platforms.

Investing in Tata Power shares requires careful consideration of market trends, company performance metrics like revenue growth rate per year or profit margins net income ratio as well as risk tolerance levels.
Should you invest in Tata Power shares?
Tata Power is one of the leading power companies in India, with a strong presence in generation, transmission and distribution. The company has been expanding its reach globally and diversifying into new business areas such as renewable energy.

For investors, Tata Power shares can be an attractive option due to the company's stable financials and growth potential. The stock has shown promising returns over the years, especially during bullish market conditions.

However, before investing in Tata Power shares, it is important to consider various factors such as the company's financial performance, industry trends, regulatory environment and overall market conditions. Investors should also evaluate their own risk appetite and investment goals before making any investment decisions.
It is advisable to conduct thorough research on the company's fundamentals and track record before investing. Consulting with a financial advisor or expert can also provide valuable insights for making informed decisions.

While Tata Power shares may offer good prospects for long-term gains for investors who have done their homework well enough; it always wise not to put all your eggs in one basket when it comes to investing.
How to buy Tata Power shares?
If you're interested in investing in Tata Power shares, the first step is to open a demat account with a broker that offers access to the Bombay Stock Exchange (BSE) or National Stock Exchange (NSE). Once your account is set up and funded, you can begin looking for Tata Power shares.

To find Tata Power shares, simply search for "Tata Power" using your broker's trading platform. You will see the current price of each share along with other important information such as market capitalization and volume traded.
Before buying any shares, be sure to conduct thorough research on Tata Power. Look at their financial statements and performance over time, read news articles about recent developments within the company and industry trends that may affect its stock value.

Once you've done your due diligence and feel confident in your decision to invest in Tata Power shares, place an order through your broker's trading platform. You can either buy at market price or set a limit order if you want more control over what price you pay per share.

Keep in mind that buying stocks always carries some degree of risk. It's crucial to only invest money that you can afford to lose and always have a well-informed strategy before making any investment decisions.
How to sell Tata Power shares?
If you've decided to sell your Tata Power shares, the process is fairly straightforward. The first step is to contact your broker or share trading platform and place a sell order for the desired number of shares. You'll need to specify the price at which you'd like to sell, based on current market rates.

Once your order has been placed, it will remain open until it's matched with a buyer. This can happen almost immediately if there is high demand for Tata Power shares, but in some cases it may take several days or even weeks before your shares are sold.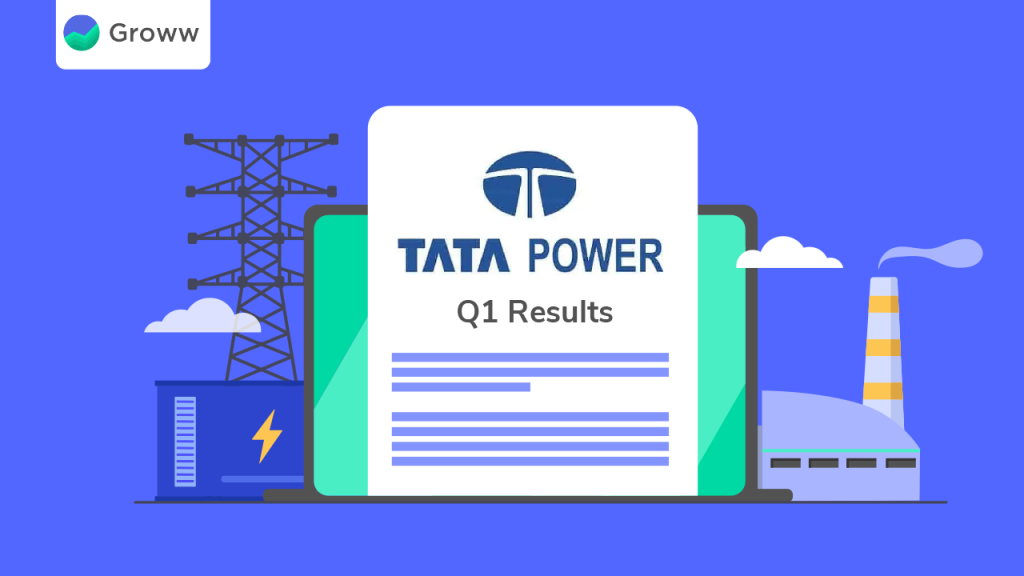 When your order does get filled, you'll receive payment for the amount of shares sold minus any brokerage fees or other charges associated with selling stocks. It's important to keep track of these costs so that you're aware of how much money you'll actually be receiving from the sale.

After selling your Tata Power shares, make sure to update any relevant tax information and financial records accordingly. And remember – always do thorough research and consult with a financial professional before making any investment decisions.
Hold or sell: what's the verdict?
When it comes to deciding whether to hold or sell Tata Power shares, there are several factors that need to be taken into consideration. One of the most important things to look at is the company's financial health and future prospects.

If Tata Power has a strong balance sheet with healthy cash reserves and low debt levels, it might be worth holding onto the shares for the long term. On the other hand, if there are concerns about its financial stability or future growth potential, selling might be a better option.

Another factor to consider is market conditions. If there is high volatility in the stock market or uncertainties in the energy sector, it may make sense to sell Tata Power shares and reinvest elsewhere until conditions improve.

It's also important to keep an eye on any news developments related to the company such as mergers or acquisitions, regulatory changes or major project announcements. These can all impact share prices and influence whether you should hold onto your investment or not.

Ultimately, each individual investor will have their own reasons for either holding onto their Tata Power shares or selling them off. It's crucial for investors to stay informed and make decisions based on their own risk tolerance and investment goals.
Conclusion
After analyzing the current state of Tata Power shares and considering both the pros and cons, it is clear that they can be a good investment option for those who are willing to take some risks in the stock market.
Tata Power has a strong reputation in India's energy sector, with many promising projects underway. However, there are also challenges such as regulatory changes that could affect its growth.
Buying or selling Tata Power shares depends on your personal financial goals and risk tolerance. If you're looking for high-growth potential with an element of risk, it may be worth buying Tata Power shares now while they're still at a relatively low price point. On the other hand, if you've already made gains from prior investments in Tata Power or feel uneasy about the company's future prospects then selling might be best.